Central Florida Immersive Technology Summit
Event Overview
The Central Florida Chapter of the VR/AR Association, in partnership with Full Sail University presents the inaugural Central Florida Immersive Technology Summit, a full-day conference bringing business leaders, technology professionals, and job seekers together to explore the future impact of VR/AR technologies, business strategies, and solutions.
The event will include an exhibit hall where companies will highlight innovative technology, a career fair with up to 40 participating companies, and industry panels. The summit expects to attract participants from a variety of industries including aerospace, healthcare, entertainment and travel, sports & fitness, and higher education.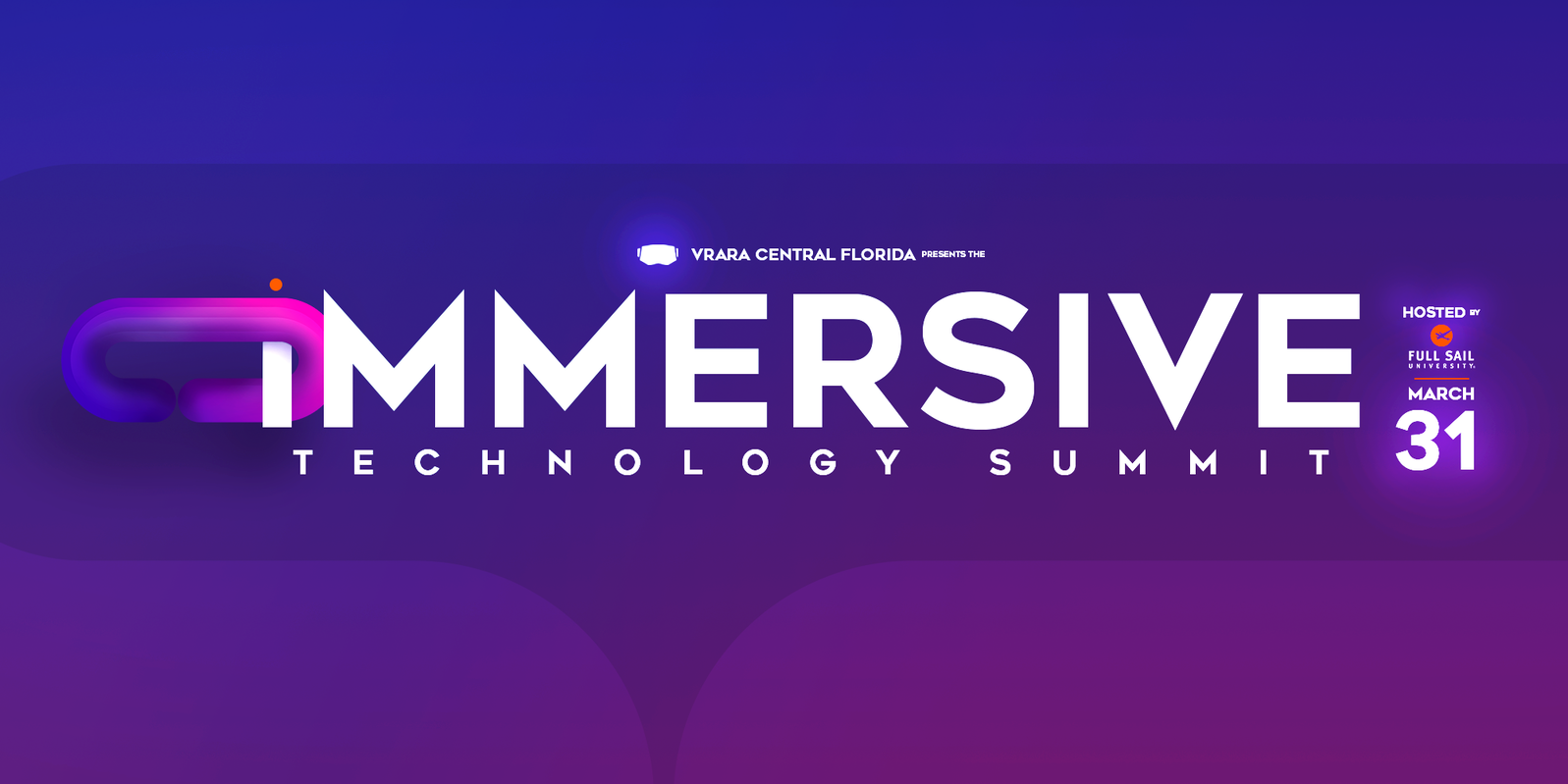 Event Location
Full Sail University
141 University Park Drive
Winter Park, FL, 32792, United States
Event Schedule
Join us on Friday, March 31, 2023
9 a.m. – 11 a.m.
Women in Technology Breakfast (VIP)


9 a.m. – 12 p.m.
Unity Developer Workshop


1 p.m. – 5 p.m.
Career Fair


1 p.m. – 5 p.m.
Technology Expo


1 p.m. – 5 p.m.
Industry Panels & Presentations


5 p.m. - 7 p.m.
Networking Reception presented by Unity and Orlando Economic Partnership (VIP)
Featured Speakers
Pearly Chen – Vice President of HTC Vive
Mattney Beck – CMO of Lenovo
Dylan Evers – Director at Microsoft
John Cunningham – Director at Unity Technologies
Dr. David Stargel – Technical Director at Air Force (AFAMS)
John Meyers – Executive Director at Navy (NAWCTSD)
Dr. Haifa Maamar – Education Director of Emerging Technologies, Full Sail University
Industry Panels & Presentations Session Tracks
What's Next? - Planning the Future of Immersive Technology
Immersive Technology in Training & Education
Immersive Technology in Business, Entertainment, and Media
Career Fair
Companies from a variety of industries will be on-site to hire for technology-related roles. From entry-level positions to experienced managers, this hiring event will focus on connecting leading companies with qualified job seekers.