Healthcare Technology Lab

Powered by AdventHealth University Opens at Full Sail
Full Sail and AdventHealth lab aims to advance healthcare through innovative applications of technology including VR, 3D printing, and more.
Read More
Advancing Real World Technology
Full Sail University's Institute of Emerging Technology is focused on the study, research, and development of transformational technologies. We do this through real world education that guides our students to create innovative technology solutions, partnerships to further the development of a responsible and ethical approach to technology, and ground-breaking projects designed around solving everyday problems with technology.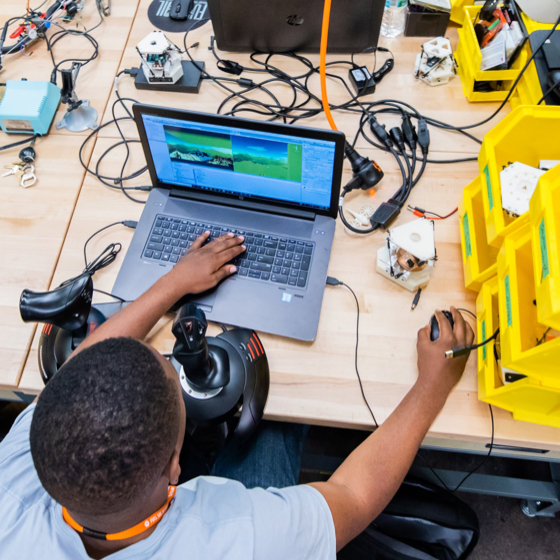 Technology Labs
Our tech labs are defined by continual investment in hardware, software, and the latest advances in technology - allowing our students and faculty to develop without limitations.
Learn More
Research & Partnerships
Full Sail's IET works with a variety of hand-picked partners across all divisions, including simulation, AR/VR, UX/UI, gaming, and other emerging technologies, allowing industry leaders to utilize powerful campus facilities as well as the skills of our students and faculty.
Learn More