Students in Full Sail's technology programs enjoy learning environments built to mirror the professional industry.
That means continual investment in hardware, software, and the latest advances in technology - as the industry changes, Full Sail changes to meet it, allowing our students to create real projects and prepare for their careers building the future of technology.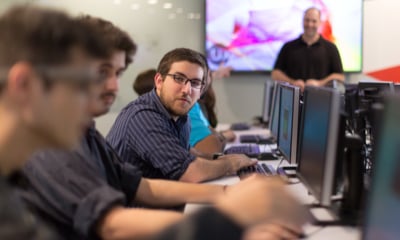 Explore Our Campus Tech Spaces
Full Sail University Healthcare Technology Lab Powered by AdventHealth University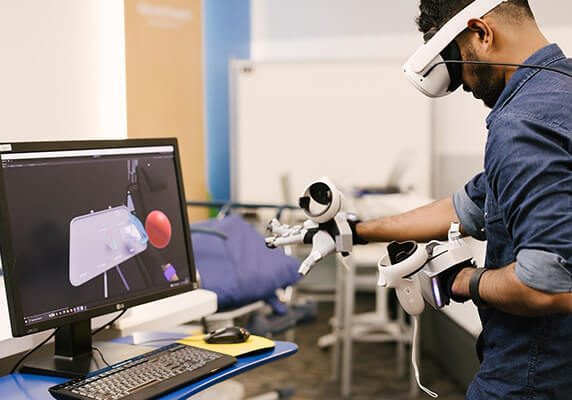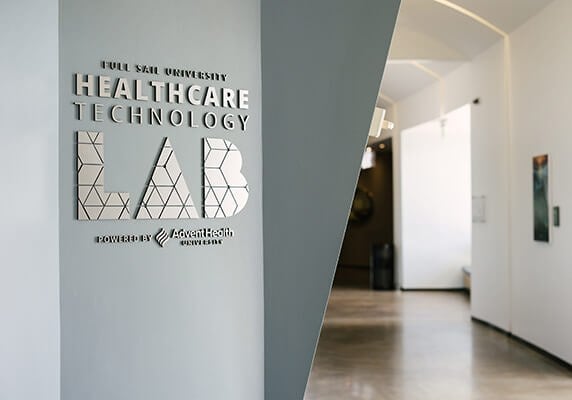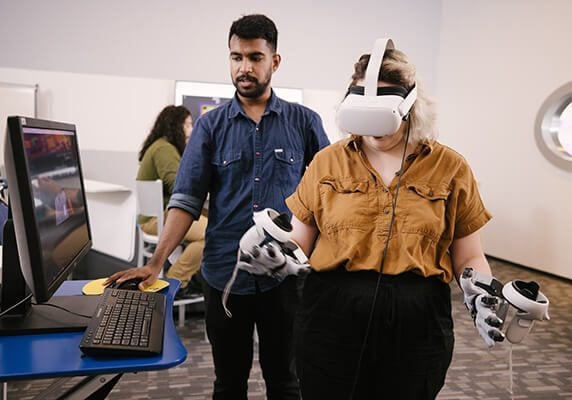 The Full Sail University Healthcare Technology Lab Powered by AdventHealth University will primarily engage students across the emerging technologies degree programs at Full Sail University. Students from a variety of AHU's degree programs, including Occupational Therapy Assistant and Nursing, will utilize the lab to find innovative technology solutions to enhance patient safety.
In addition, the Full Sail and AHU teams will use the lab to help find innovative solutions for enhanced training of nurses and other health care team members, an important area of focus in addressing nursing retention and support.
UX Lab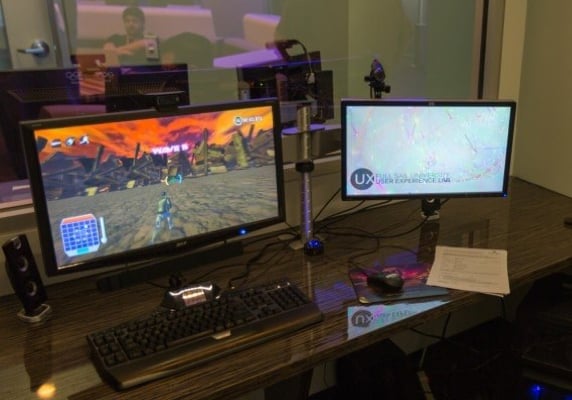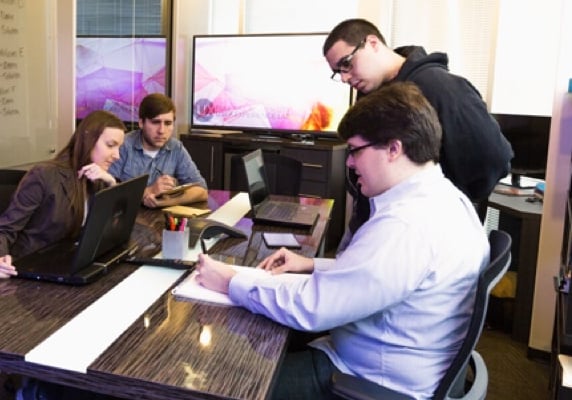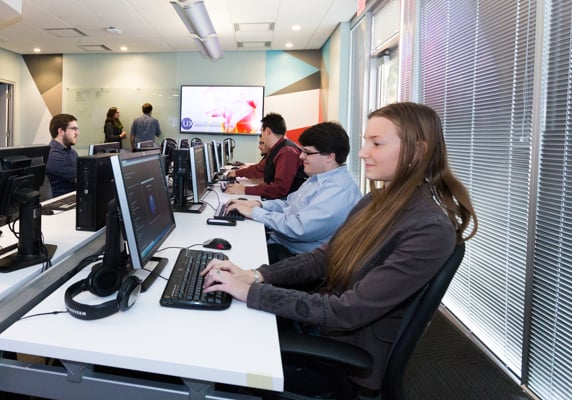 The Full Sail UX Lab is a space where students in the Game Design master's program can run tests and compile data to improve a game's overall user experience. The lab features equipment designed to measure players' biometric responses to a game — from heart rate to eye movement. Clients from around the world come to the UX Lab to have their games, apps, software, and other products tested. It's a place where students can gain real industry experience working with products from triple-A game studios, Fortune 500 companies, and more.
Smart Lab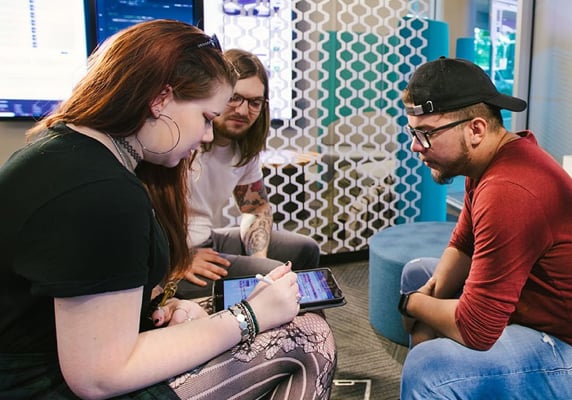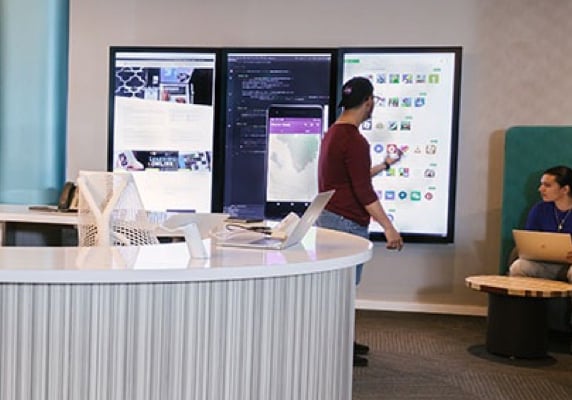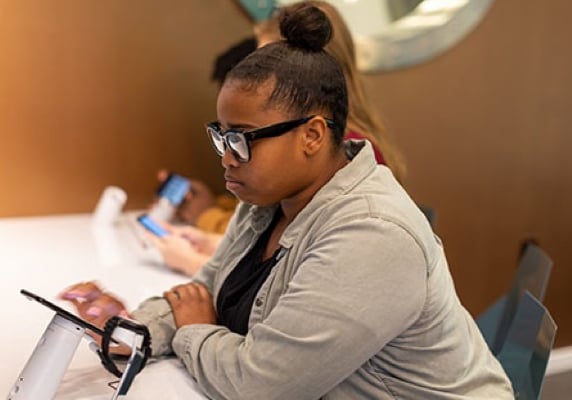 The Smart Lab is designed for students and partners to gain access to various wearables and mobile technology platforms to create and test innovative software. This is a collaborative space that allows users to interact with various smart technologies including a series of iOS and Android based phones and tablets. In this space Full Sail has also focused on smart home technology including a smart fridge, vacuum cleaner, thermostat, and alarm system.
Fitness Technology Lab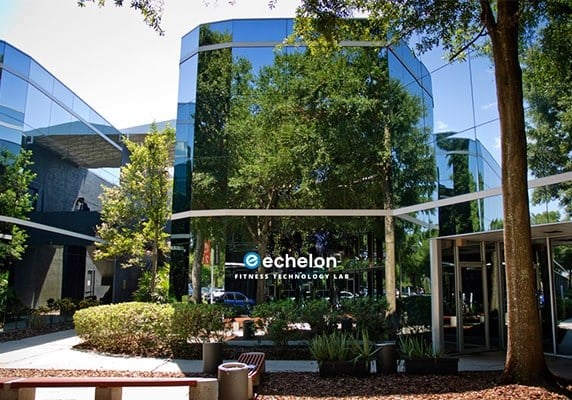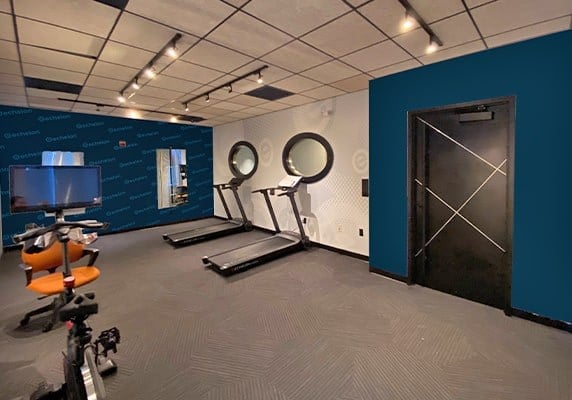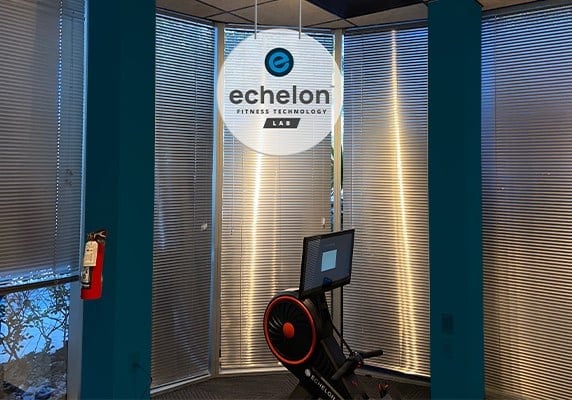 Another area focused on smart connected devices includes the Fitness Technology Lab, sponsored by Echelon which includes smart bikes, treadmills, fitness mirrors, and row machines. Additionally, this space opens Full Sail up to work with smart sports and physiological monitoring equipment measuring health and athletic performance. For example, advances in wearable and wireless equipment can help users measure heart rate, blood oxygenation, and electrical signals in the brain.
Simulation Lab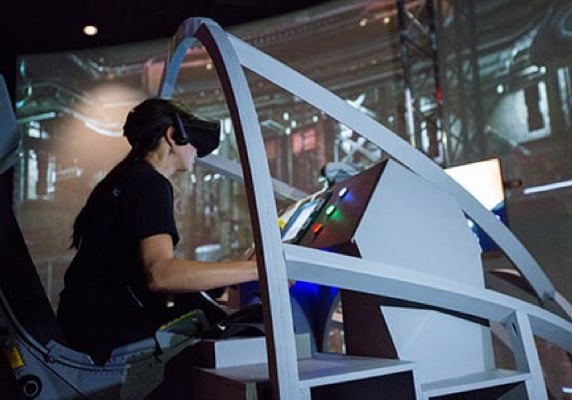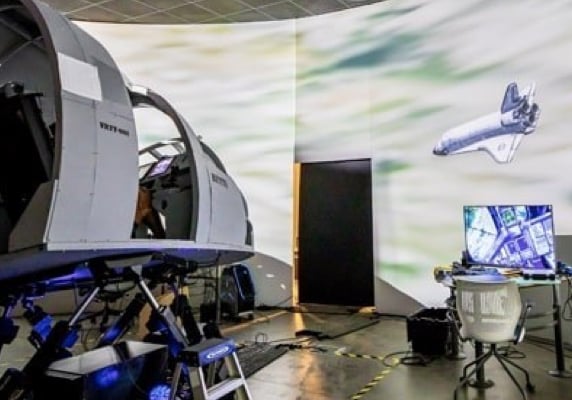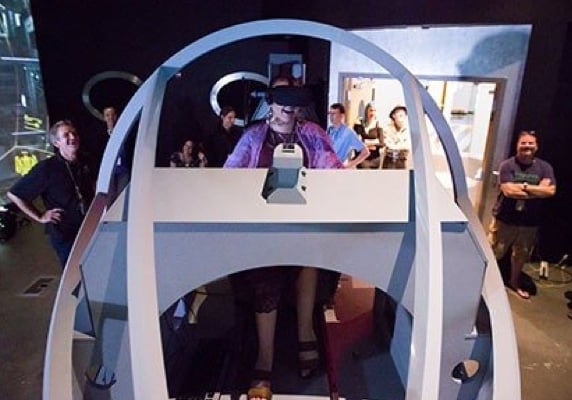 The Simulation Lab combines elements of a large-scale simulator ride, complete with a fiber-optic network for processing and projection mapping to draw spectators into the fun. The lab features a motion platform that can be skinned and programmed to mimic almost any experience. Past projects include simulations of the Millennium Falcon, a giant mech warrior battling through a dystopian landscape, and a space shuttle landing.
AR/VR Lab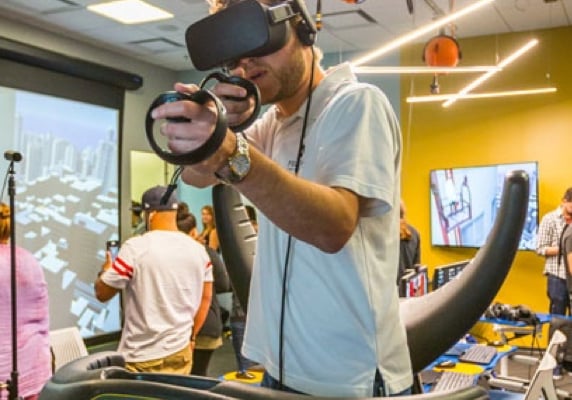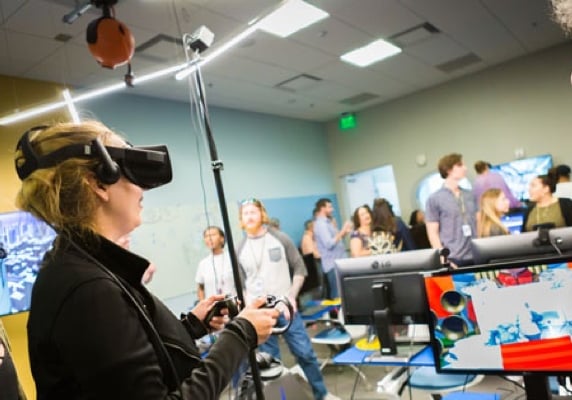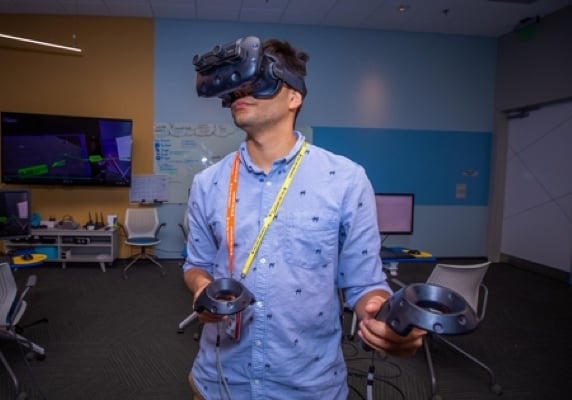 The AR/VR Lab provides students access to nearly every available piece of AR or VR hardware currently on the market. Here, they learn to create custom programming for these devices that can be applied to a variety of industries such as military and defense, commercial and retail, or medical simulations. A green screen rounds out the lab and helps programmers and spectators to better visualize virtual space.
Fab Lab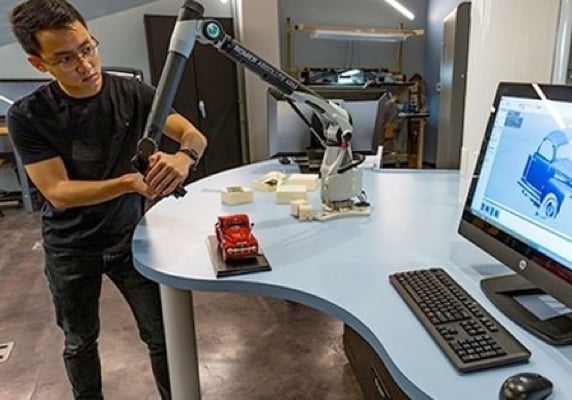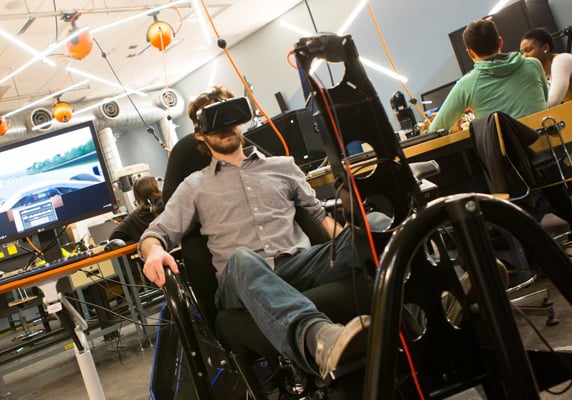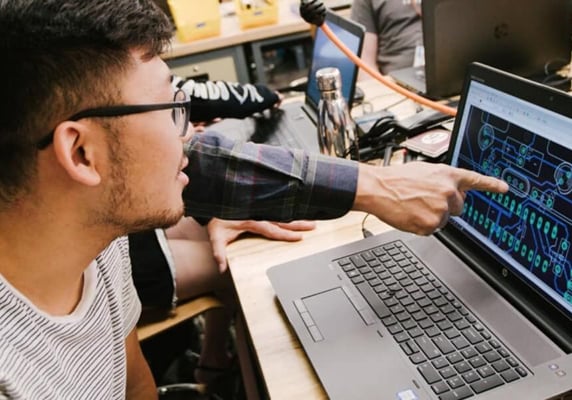 Students in Full Sail's Simulation & Visualization bachelor's program have access to this classroom-slash-workshop. The space was designed to cater to the needs of emerging fabricators, and it features tons of equipment like 3D printers, an injection molder, CNC milling machines, laser scanners and cutters, and a variety of power tools. With access to so many resources, students never have to search for a part. Instead, they can make custom parts for whatever they can dream up.
Information Technology and Cybersecurity Spaces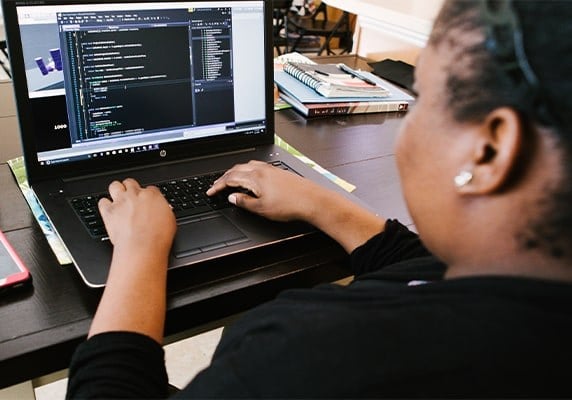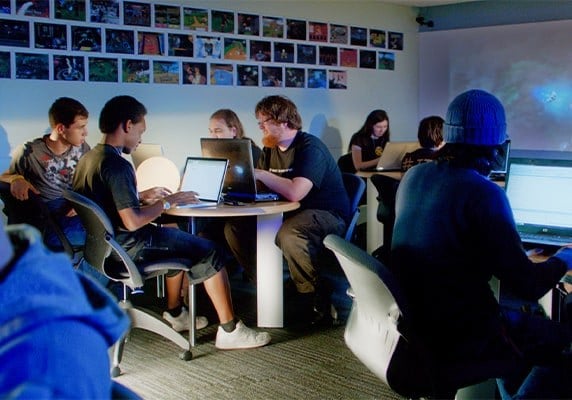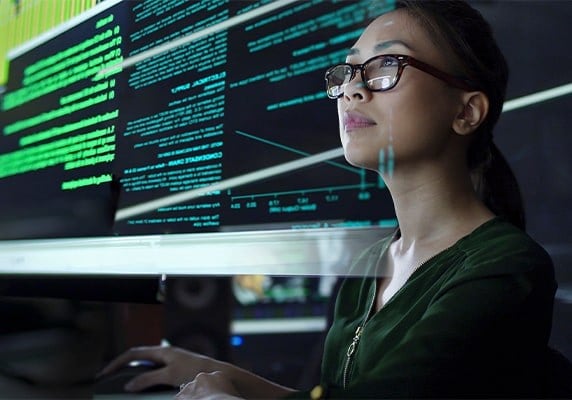 Students in the Information Technology and Cybersecurity programs have access to multiple lab simulation environments, including public and private cloud services. Students automate IT workloads in Amazon Web Services and Microsoft Azure public cloud platforms. Additionally, students have access to a university-hosted private cloud platform that allows for real-world server workloads and endpoint configurations in dedicated, isolated student workspaces. Cybersecurity students perform testing in our own private cyber range platform.
Software Engineering Spaces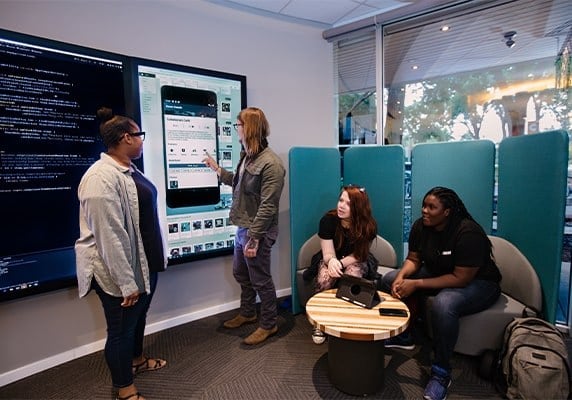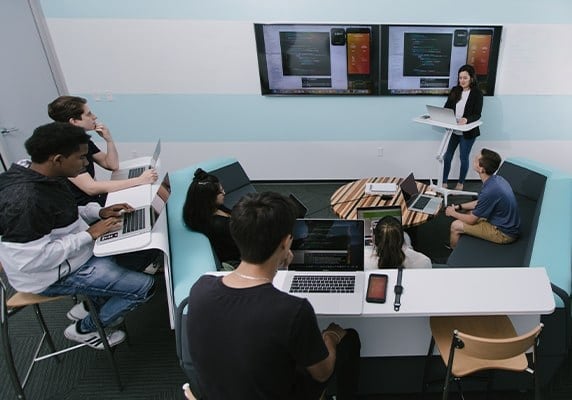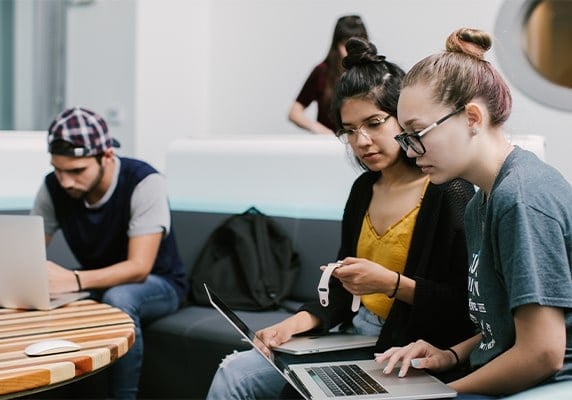 Students in software engineering have access to multiple labs and collaboration spaces on campus. These include the Blackmoor game studio, the Smart Lab and the Fitness Lab, sponsored by Echelon. These spaces are used to collaborate with students from other programs, as well as gain access to technology that students can create software for, from wearables and mobile devices, to treadmills, fitness mirrors and row machines.